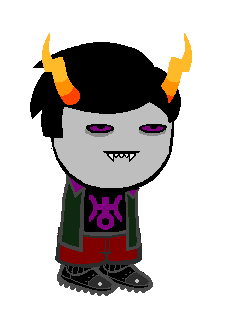 H3y wh0z 7h47 Z guy
Edit
You are ZHAKON ZABIYA. You have a VARIETY OF INTERESTS, including CONSTRUCTING AUTOMATONS, FLARP, EXTREME ROLEPLAYING and JUMPING OFF OF TALL BUILDINGS. Your hive is decorated with CHUNKS OF METAL and LOTS OF DUCT TAPE. Your LUSUS resembles a HUMAN CHIHUAHUA. Many people consider you to be MENTALLY UNSTABLE or INSANE. You like to wear GREEN AND PURPLE CLOTHING and have PURPLE COLORED CONTACTS IN AT ALL TIMES.
Your symbol is that of Uranus. Your Strife Specibus is currently configured to tapeKind and WRENCHKIND. Your chumhandle is amnesiaDinosaur and y0u 73nd 70 7yp3 1ik3 7hiz wi7h0u7 punc7u47i0n 4nd wi7h0u7 c4pi741iz47i0n y0u 41z0 R4WR 0n 0cc4zi0n
Profile

Name

Zhakon Zabiya

trollTag

amnesiaDinosaur

Caste

Green

Typing Quirk

a=4 e=3 o=0 l=1 s=z

Symbol

Uranus

Sylladex

Sdrawkcab

Strife Specibus

wrenchKind/tapeKind
SGRUB Session

Title

Knight of Space

Land

Sand and Edges

Dream Self

Derse

Prototypings

Tape, Lusus

Team

Omega

Team Position

Member
Social

Lusus

Dog (deceased)

Matesprit

None

Kismesis

None

Auspistice

None

Morail

None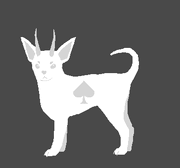 Ad blocker interference detected!
Wikia is a free-to-use site that makes money from advertising. We have a modified experience for viewers using ad blockers

Wikia is not accessible if you've made further modifications. Remove the custom ad blocker rule(s) and the page will load as expected.