If it ain't go/d it's shit. If it's a dick it's fine.

Title

Sylph of Life

Age

6.46 Solar Sweeps

Screen Name

cataclysmicArchangel

Typing Style

Replaces l's with /'s. Speaks with ALL o teh slangs and teh swags. RARELY uses fish puns.

Strife Specibi

BattleAxeKind

Fetch Modus

Ouija - Let the spirits choose which item you need. They are never wrong.

Relations

Relcan Rirron - Pre-Scratch Ancestor

The Sempress - Ancestor (Deceased)

Taille Willia - Moirail

Kaskes Rauent - Flushed Crush

Lives in

Underwater Palace

Planet

Land of Obsidian and Weird Shaped Pillars

Likes

GOLD. And phallic objects ;).

Hates

GOD DAMN FISH PUNS.

Music

[I Would Like to Teach The World to Fap]

Strife - [Jaws Theme]
Extra Information

Session

Lusus

Hydra

Sprite

DildoSprite -> OhGodWhySprite

Concorts

Iguanas

Denizen

Hemera
Sprite

Phase 1

Malikk was searching through her dresser and found a *censored* which she then threw across the room to prevent the reader from seeing it, and accidentally threw it into the kernelsprite.

Phase 2

We do not speak of this.
You are now Malikk Rirron, you are easily the SEXIEST bitch who ever lived. You are basically an empress, nobody can even TELL the difference between your blood and the actual empress'. You keep a collection of all gold shit that has ever existed and ever will exist, and you also collect...well that's not important. You have thought many a time about overthrowing the current (if you point out the pun you die) empress and claiming the throne for your own, but fuck being an empress, too much work, you like to just hang out in your dope underwater palace and chill with your buds.
You HATE it when people assume you like fish puns, matter a fact, you hate them too. Most of the conversations you have with earlier mentioned buds involve bitch talking your other buds, or shooting the shit about random junk, if you EVER catch yourself having an "important' conversation, you would shoot yourself right then and there.
If everything you've heard about your ancestor, the Sempress, is true, she is both your sexiest bitch, and someone you'd crush to death without a second thought. APPARENTLY, she had split personalities, one of which was a sex maniac and one who went through with a plan of overthrowing an empress and taking the throne, the other of which was a formal businesswoman, who killed for organization and order. Frankly you'd only meet the bitch in her first personality.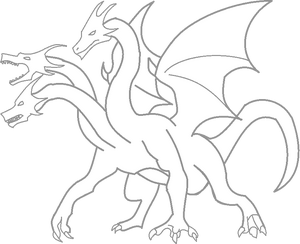 Title

Seer of Life

Age

10.5 Solar Sweeps

Typing Style

Uses perfect grammar and punctuat\on, but both cap\tal and non cap\tal i's are replaced w\th \'s.
SCARBStuck

Kaskes Rauent

-

Grehok Nurkil

-

Rayine Aprell


Karraq Harket
-
Taille Willia

-

Malikk Rirron

Ad blocker interference detected!
Wikia is a free-to-use site that makes money from advertising. We have a modified experience for viewers using ad blockers

Wikia is not accessible if you've made further modifications. Remove the custom ad blocker rule(s) and the page will load as expected.