whAtEvEr yOU dO dOnt ImpAlE mE wIth mY kEybOArd. ActUAlly dOnt ImpAlE mE wIth AnythIng.

Title

Witch of Hope

Age

7 Solar Sweeps

Screen Name

innocuousDemon

Typing Style

cApItAlIzEs Only vOwEls.

Strife Specibi

NunchakuKind/2xSaiKind/2xSwordKind/BoKind

Fetch Modus

Murder - Stab-or through other means, destroy, the Captchalogue Card to retrieve the item.

Relations

Azourn Willia - Pre-Scratch Ancestor

The Huntress - Ancestor (Deceased-Allegedly)

Malikk Rirron - Moirail

Kaskes Rauent - Kismesis

Lives in

Lawnring

Planet

Land of Death and Retro

Likes

Organization, video games.

Hates

Children and animals.

Music

[Zizibum]

Strife - [8-Bit Boss Battle 4]
Extra Information

Session

Lusus

Griffin

Sprite

TatlSprite -> TatltaelSprite

Concorts

Turtles

Denizen

Abraxas
Sprite

Phase 1

After a lengthy discussion with Rayine about Tingle and Skull Kid Rayine convinces her a fairy would be a good choice, and Taille rapidly decides NOT to prototype Navi, but chooses the closest figurine beside it.

Phase 2

Taille finds out the use of prototyping a guide to be her guide, and thinks that 2 can only be better than 1.
You are now Taille Willia. You are fairly clumsy and often kill people accidentally...well maybe "often" is the wrong word...you wish you could say. You are quite the excessive gamer and own every console known to trolls, except Trollstation, TrollBox all the way. You like to organize and are quite obsessive about it. Not many know it, but you have the ability to conjure the auras of fictional creatures into your weapons. You are walking ninja dojo, carrying a total of 6 weapons on you at all times, in 4 types.
You hadn't found out about your ancestor until Karraq told you, and even so it was only from his ancestor's point of view. Either way it looks like she had a fascination with adventure, searching out and finding artifacts for にnetails, Grehok's ancestor. She spent her entire life exploring ruins and massive landscapes of Alternia.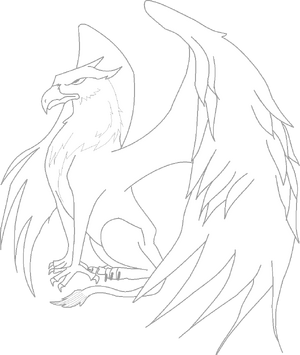 Title

Maid of Hope

Age

9.4 Solar Sweeps

Typing Style

Doouublees aall vooweels.
SCARBStuck

Kaskes Rauent

-

Grehok Nurkil

-

Rayine Aprell


Karraq Harket
-
Taille Willia

-

Malikk Rirron

Ad blocker interference detected!
Wikia is a free-to-use site that makes money from advertising. We have a modified experience for viewers using ad blockers

Wikia is not accessible if you've made further modifications. Remove the custom ad blocker rule(s) and the page will load as expected.