[[File:
YOU THOUGH YOUR LIFΣ WAS HARD?

I LIVΣD IN A CAVΣ FOR ALL MY LIFΣ.

AKA

M471K; Tomb Disaster;

Title

Knight of Light

Age

7.38 solar sweeps/16 earth years

Screen Name

SigmaIn

Typing Style

All caps and replaces E with Σ (sigma)

Symbol

Sigma

Strife Specibi

Cleaverkind and later on Canekind

Fetch Modus

Encryption

Relations

Alan Morton - Friend

Terezi Pyrope - Inspiration

The Timekeeper - Ancestor

Métris Quaestio - Dancestor

Lives in

A cave in the middle of a desert place in the middle of nowhere

Planet

Land of Time and Glitch (LoTaG)

Music

Creep (Stone Temple Pilots)
You want to be this strange troll
You can't be this strange troll, this strange troll is busy being himself
But who is this strange troll?
His name is MATIKÓS QUAESTIO, he like to drawn some things in the walls of his cave, due to his lime blood, he live in a cave, so he would NEVER be caught and killed... He also never saw the LIGHT OF DAY or the DARKNESS OF NIGHT
Biography
Edit
MATIKÓS QUAESTIO, also know as SIGMAIN, is a lime-blood troll and his associated symbol is the Greek letter SIGMA (Σ)
He grow up in a very DEEP CAVE, in a very DESERT PLACE, the CAVE was protected by FIVE MAZES (A normal maze, a hard maze, a very hard maze, another hard maze, and another maze) and his LUSUS... Who protected the MAZES
He live in that CAVE since his first second of life
In his CAVE, he has FOUR ROOMS, the STATUES ROOM, where he speak with the stone-trolls he made with the skeletons his LUSUS found in the MAZES, the WINDOW/LIVING ROOM, where he spent most of his time, with his computer, and his draws, he named the room as WINDOW ROOM because of a huge draw of a window he made, the APPEARIFIER ROOM, a room with a broken APPEARIFIER, he fixed most of it and now he can appearify a few things, the maximum weigh that the APPEARIFIER can handle is the weigh of a PUMPKIN, and the MAZE ROOM, where he keep his LUSUS, which is a BEAR
He was also know by the name of Tomb Disaster, because of a incident inside a tomb with Alan Morton, when he causes the tomb explode from the inside, tripping and falling into a trap... That he was the first to see it...
After that, he was know by the name of Tomb Disaster
Etymology
Edit
The name MATIKÓS came from the Greek word μαθηματικός (MATHIMATIKÓS) which means MATHEMATICAL, since one of his activities is ask himself MATHEMATICAL QUESTIONS
On the other hand, we have QUAESTIO, and means QUESTION, and this is a reference for his horns, which resemble the QUESTION MARK, but, his horns is the SIGMA in LOWER CASE (ς)
Personality and Traits
Edit
He keep his personality to himself, so we don't know much about him, what we DO know is that he love DRAWING, HACKING and TROLLING
He also don't let himself be hurt at ALL COST, no one know that he is a lime blood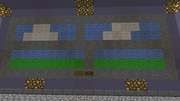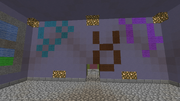 Matikós Quaestio doesn't have a 6x6 letter name because he grown in a cave and never knew about the 6x6 names, since his own Ancestor changed his last name to hide himself (giving himself a 6x8 name)
SigmaIn [SI] Is a pun with Sigma (his symbol) and "Sign me in", turning into "Sigma in!"
Ad blocker interference detected!
Wikia is a free-to-use site that makes money from advertising. We have a modified experience for viewers using ad blockers

Wikia is not accessible if you've made further modifications. Remove the custom ad blocker rule(s) and the page will load as expected.