VisionaryVirtuoso

This kind of pisses you off.

Name:

Nashi Moton

Trolltag:

visionaryVirtuoso

Typing Quirk:

?s instead of Ys

Example:

Wh? are ?ou so difficult to talk to jeez

Sylladex:

Unknown

Strife Specibus:

Unknown

Blood Caste:

Dark Yellow

Symbol:

An easel.. and paintbrush I guess?
SGrub Session Information

I did m? part of the job on m? team

Land:

Unknown

Title:

Unknown

Prototypings:

Unknown

Dream Self:

Derse

Team:

Team Stellar

Team Position:

Commander/Leader

Chain Information:

visionaryVirtuoso > rosadoRenegade > terminusAce > goldenKitten > satinPretender
Social Information

This is none of ?our business, get out

Lusus:

Unknown

Matesprit:

Unknown

Kismesis:

Unknown

Auspistice:

Unknown

Moirail:

Unknown
Be The Guy Who Likes Painting
Edit
Your name is NASHI MOTON.
You have an affinity that you wouldn't openly admit to other trolls: you LOVE TO PAINT. It is probably one of your most favorite things to do ever. But can tell no one except those you really trust.
Some of them call you a girl for liking to paint, but you DON'T REALLY CARE.
You try to be a jackass, but end up seeming awkward and shy.
This kind of pisses you off. Nobody likes you when you're pissed
You're pretty sure you were called a sadistic bastard by NB one time.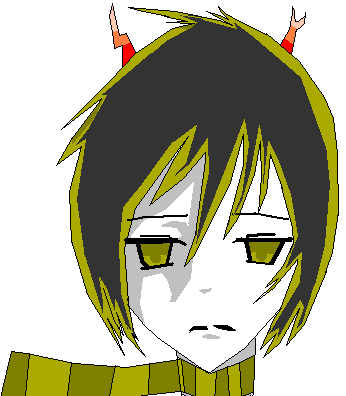 Ad blocker interference detected!
Wikia is a free-to-use site that makes money from advertising. We have a modified experience for viewers using ad blockers

Wikia is not accessible if you've made further modifications. Remove the custom ad blocker rule(s) and the page will load as expected.